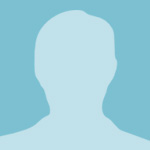 That's right. You! Consider bringing your fresh ideas, enthusiasm, and energy to serve on the Board of Directors. You don't have to be an Accredited Teacher or medical professional, you just need an appreciation for the knowledge of the Billings Ovulation Method® and a heart for empowering couples with this knowledge. Our Board of Directors is the backbone behind our Teachers, Volunteers, Clients, and Medical Affiliates – none of them could do what they do without it!
We especially need help with fundraising and organizing events!
Consider becoming part of that critical foundation in service to NFP Alberta.