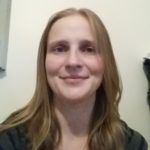 Accredited Teacher, Board Member
Pavla is a Registered Nurse who become an Accredited teacher in 2017. She enjoys teaching the method because it is simple, easy to understand, and has no adverse medical effects. She believes its greatest benefit is that women will understand their cycles and work with physicians to rectify any medical concerns that will become obvious in their charting. She hopes to teach on a bigger scale at the Calgary medical clinic where she works.
Is Pavla your teacher? Leave a testimonial.