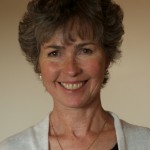 Accredited Teacher, Board of Directors – Secretary
Marlene and her husband heard about the Billings Ovulation Method® when living in Peace River, Alberta. She became an Accredited Teacher in the year 2000 after moving to Canmore and has been a member of the Board since 2006. As a Teacher and Board member, she supports the aims and objectives of NFPA (Alberta), which seeks to promote family life and teaches the Billings Ovulation Method® to anyone who is interested in learning about it. Recently, she has had opportunities to present the science behind Billings LIFE to Grade 12 students in their Biology 30 classes. It is a very exciting time to be involved in NFPA (Alberta), as people are beginning to realize the many advantages that the Billings Method offers. She believes that it not only promotes good health, but leads to the recognition of the dignity of being a woman and the importance of marriage and family life.  
Is Marlene your teacher? Share a testimonial.