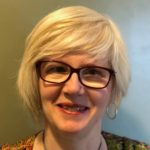 Director of Education & Lead Teacher Trainer
As Director of Education and Public Relations for NFP Association (Alberta), LeeAnn facilitates teacher training and mentors teachers throughout western Canada. She is the lead Teacher Trainer on the Education Committee and was recently certified to facilitate Advanced Teacher Training in North America. She teaches couples and women in the regions of AB, NWT and NT that do not have access to an Accredited Instructors and is also a Certified Teen Star teacher. Having personally realized the crucial value of excellent teaching and chart follow-up, she has a passion for spreading the "Good News" of the Billings Ovulation Method®.
Is Lee Ann your teacher or mentor? Share a testimonial.