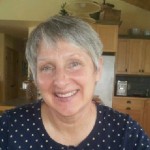 Senior Accredited Teacher, Board of Directors – Treasurer
Janet owns & operates Corner Mountain Inn & Wellness Centre near Waterton Park.  She is a self-employed Registered Nurse, Accredited Billings teacher and lives her passion of wellness.  She has been a board member for many years and a past director of WOOMB Canada.
Is Janet your teacher? Share a testimonial.