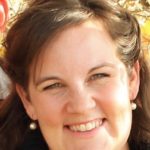 Senior Accredited Teacher & Public Relations
Shawna has been an Accredited Teacher since 2006 and is in the process of becoming a Teacher Trainer.  With an interest in women's health and trained as an LPN, the transition to providing fertility education came very naturally.  She has a particular passion for helping couples navigate complicated cycles, PCOS, medical issues, and infertility.   She has learned multiple NFP models and appreciates the simplicity and solid science of the Billings Ovulation Method® best of all.   Along with her husband, she has been involved in Marriage Preparation, private mentoring, and public speaking on Reproductive Biology & Theology of the Body.  Shawna resides in Lethbridge with her family, where she provides local and online instruction.
Is Shawna your teacher? Share a testimonial.