Congratulations! You have passed the Final Questionnaire and are ready to begin your Case Studies under the supervision of your Mentor. Getting used to the documentation takes a little practice, so here's a checklist to help you out!
Complete the Mock Case Study (MCS) – this is a rehearsal for completing your Case Studies with real clients.
2. Use this document to track your clinical experiences. If you have the opportunity to shadow some active teachers conducting Initial Instructions, online group presentations, or follow ups – take advantage of these learning experiences. Every time you shadow an active teacher or do any teaching yourself, document it!
3. Familiarize yourself with the teaching materials. Some clients will want booklets and charts in hard copy format – so always keep some in ready supply. You can purchase hard copies of the materials (booklets, brochures, charts, stickers) from the Store, the Fee for Service you will receive from the client accounts for the purchase of these. Others will want to be able to do everything digitally. If you opt to waive the Fee for Service for a client, you can still ask them to re-imburse you for the supplies. Make sure you have everything you need to begin teaching.
A word about copyright. All the materials you will be using to teach the BOM are copyrighted. Under Woomb Canada's licence, Accredited Teachers and supervised practicum trainees are permitted to use the materials developed by Woomb International. This licence does not grant you permission to re-create or change the materials in any way.
Every spring, you will be asked for your Annual Statistics & hours. Keep good track of your activity throughout the year. Everything you have done thus far counts as "Other" hours, including time spent studying during the Correspondence Course, attending Workshops, participating in Webinars.
Find clients to teach & begin! For ways to do this, speak to your Mentor.
If you have any questions at all, talk to your Mentor! That's what she's there for.
Instruction Packets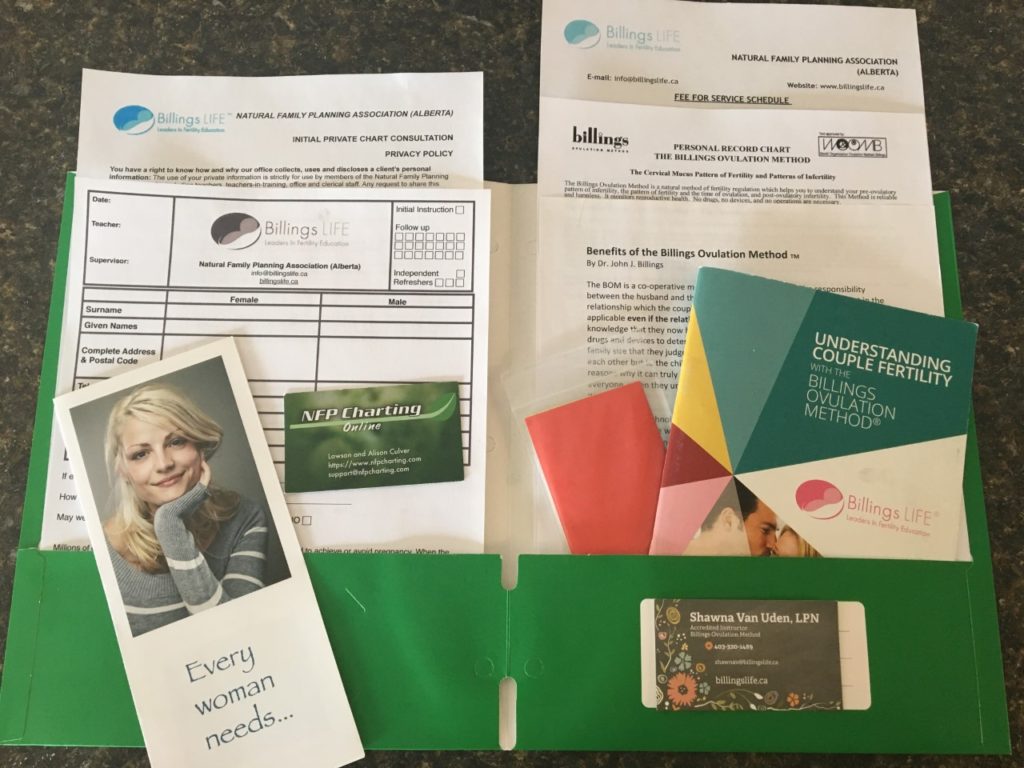 Understanding Couple Fertility (available in our online Store)
Personal Record Chart & Stamp Pack (available in our online Store)
Your business card
Natural Family Planning Association Brochure and any other that may be relevant to your client (see the selection in our Store)