FALL 2020 ALBERTA TBA OR Webinar Series
Pre-requisite: Basic Teacher Training Part One and completed assignments OR Lessons 1-5 of the Correspondence Course
This workshop also fulfills the ongoing education requirement for active Accredited Teachers (required every 3 years)
Content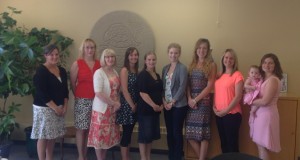 • Review of Science and BOM Application
• What to Expect in Peri-Menopause
• Sub-Fertility
• Post Hormonal Contraception
• Rapidly Changing Pattern of Discharge
• Recognizing Abnormalities
• Condom Charts/Pregnancy Investigations
• Assignment Review
• Clarification of Unanswered Questions
• How Much Information to Give in the Initial Instruction
Register & Pay Here:
Upon submitting this form, you will be directed to PayPal to complete payment. Hit SEND and skip PayPal if you prefer to pay with interac e-transfer or cheque, or are being sponsored by a parish. E-transfer can be accepted by [email protected] or a cheque can be sent to the address at the bottom of the page. Confirmation of your registration and payment will be sent to you shortly!
Registration Deadline: n/a
REGISTRATION CLOSED
Fee includes all workshop materials, Saturday lunch & supper, Sunday lunch.
Registration Friday 6:30pm
Introduction to the Billings Ovulation Method® 7-9pm (open to the public), followed by evening Workshop Session 1
Workshop continues until Sunday at 3:00pm. Full schedule provided at registration.