The Teacher Training Correspondence Course will prepare you to become an Accredited Teacher of the Billings Ovulation Method®.   Complete the Course independently at your own pace, or join our next Webinar Series to complete the material with a study group.
We strongly encourage attending the Part One and Two Workshops in person, but we realize that this isn't always feasible due to scheduling and distance.    The Correspondence Course is an adequate alternative.     After completing lessons 1-10, you will have 3 weeks to write the Accreditation Exam.   Upon passing the exam, you can begin your Practicum studies under the supervision of a mentor Teacher.  See Requirements to determine if you are a suitable candidate for this ministry.
Part One – $250 for Course & Materials
Lesson 1 – Development, History, Scientific Background, Anatomy & Physiology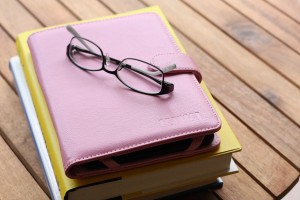 Lesson 2 – Charting the Billings Ovulation Method®, Normal Cycles
Lesson 3 – The Basic Infertile Pattern, the Key to Understanding the Pre-Ovulatory Phase
Lesson 4 – Cycle Variations, 4 Normal Types of Bleeding
Lesson 5 – Cycle Variations, Lactation and Pre-Menopause
Part Two – $200 for Course
Lesson 6 – Teaching the Billings Ovulation Method®

Lesson 7 – Using the Billings Ovulation Method® Post Contraception
Lesson 8 – Sub-Fertility: Achieving Pregnancy
Lesson 9 – Reproductive Health
Lesson 10 – Further Teaching, Trials, Review
Register & Pay Here:
Upon submitting this form, you will be directed to PayPal to complete payment. Hit SEND and skip PayPal if you prefer to pay with interac e-transfer or cheque, or are being sponsored by a parish. E-transfer can be accepted by [email protected] or a cheque can be sent to the address at the bottom of the page. Confirmation of your registration and payment will be sent to you shortly!
Residents of Alberta, Saskatchewan, and BC may apply