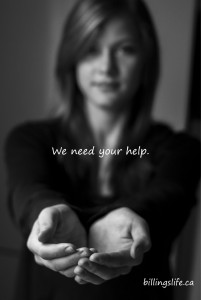 Our Association is sustained entirely by donations.
The Natural Family Planning Association (Alberta) was established in 1984 (Charitable Reg. No. 11905 2355 RR0001). NFPA teachers are all volunteers. Their teaching, training, on-going education, and general administration needs continuing support to deliver quality service to a wide variety of people.
Our work is made possible through generous contributions from advocates like yourself.    The extent to which we can afford to train more teachers and serve more couples depends entirely the generosity of donors. 
Other ways to support us:
Electronic money transfers can be sent to [email protected]

Cheques made payable to Natural Family Planning Association (Alberta) can be sent to our mailing address below